Whistle Down the Wind Will Tour U.S. in 2007-08
03/06/2007 - 00:00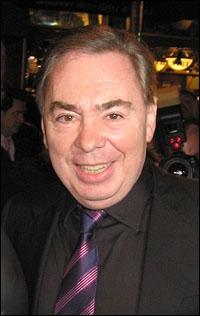 Andrew Lloyd Webber and Jim Steinman's inspirational musical, Whistle Down the Wind, will be launched on a national tour in September, marking the U.S. premiere of the revised version of the property.
Harold Prince directed the show's world premiere in 1996 in Washington, DC, but that production did not move to a wider life in the U.S.
With a new creative team, including director Gale Edwards, the musical was staged in London (1998 and 2006) and on U.K. tours. Revisions were made over the years.
The new Bill Kenwright-produced touring staging will launch Sept. 11-23 at the Hobby Center in Houston as part of the 2007-08 Theatre Under the Stars season. A tour schedule will be announced shortly.
Widely known as a U.K.-set 1961 film (based on a novel by Mary Hayley Bell), Whistle Down the Wind, the musical, is set in 1959 Louisiana and concerns a 15-year-old girl named Swallow who discovers a mysterious man hiding out in a barn.
"When she asks his identity, the first words he utters with frightening alarm are 'Jesus Christ' [and] it's as if all her prayers have been answered," according to production notes. "The girl and the town's other children vow to protect the stranger from the world that waits outside; meanwhile the townspeople are determined to catch an escaped fugitive."
The score includes the popular song "No Matter What," recorded by Boyzone.
This new staging is billed as combining "epic storytelling with intimate emotion as the innocence of children collides with the cynicism of the adult world."
Lloyd Webber is co-book writer with Patricia Knop and Gale Edwards. Steinman (Dance of the Vampires) penned the lyrics.
Category
Whistle down the wind