'Vampires' Is Delayed but Not Undead Yet
11/21/2002 - 00:00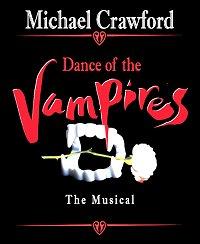 The big Broadway news may be the 18-day postponement of the opening of "Dance of the Vampires" from Nov. 21 to Dec. 9, but few people were terribly surprised by it.
The rumor mill, after all, has been working overtime to churn out gossip about "Vampires," the Jim Steinman musical that features Michael Crawford in its starring role. Talk that the show is suffering from creative rudderlessness has been making the rounds at least since mid-October, when technical difficulties with the set forced "Vampires" to delay preview performances by two days. For every report that major creative overhauls were being made during previews, there's another opining that, between the dress rehearsal and a recent matinee, only the makeup had really changed significantly.
So what's the story? Producers aren't talking, but they did release a statement attributing the postponement to the absence of director John Rando ("Urinetown"). Rando went to Texas for 10 days to be with his mother, who is recovering from open-heart surgery. He returned to New York and to "Vampires" on Monday.
The "Vampires" move makes December, already crowded with openings for "Our Town" (Dec. 4), "Man of La Mancha" (Dec. 5), "La Boheme," (Dec. 8), "Imaginary Friends" (Dec. 12) and "Dinner at Eight" (Dec. 19), unusually busy on Broadway. Part of the pack is another recent edition to the schedule: an acclaimed production of "Medea" (directed by Deborah Warner and starring Fiona Shaw) opening at the Brooks Atkinson Dec. 10.
Category
Dance of the vampires