'Dance of the Vampires' to Close
01/16/2003 - 00:00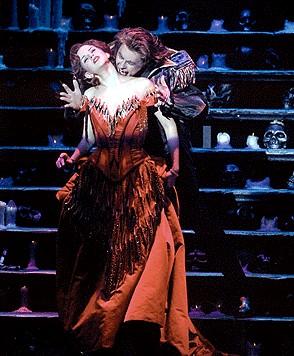 NEW YORK - "Dance of the Vampires" gets a stake in its heart Jan. 25.
The lavish Broadway musical starring Michael Crawford (news) will closed after only 56 performances and a loss estimated at more than $12 million.
Last week, "Vampires" grossed $459,784, which is below its break-even point; the show filled less than 60 percent of its seats, many of them sold at discount prices.
The company recently filmed a television commercial costing $300,000 in an effort to combat the negative reviews that greeted the show when it opened Dec. 9 at the Minskoff Theatre, but box-office sales never recovered.
The musical, based on Roman Polanski (news)'s campy 1967 horror film, "The Fearless Vampire Killers," arrived with a large advance sale, but frittered away much of it during an extended preview period while its authors worked on perfecting the show. In fact, the musical played more previews — 61 — than it did actual performances.
"Vampires," which has a score by Jim Steinman (news) and a book by David Ives, Steinman and Michael Kunze, was Crawford's return to Broadway after he had scored a huge personal triumph in "The Phantom of Opera," in 1988.
Category
Dance of the vampires