Steinman in Eurovision
05/05/2007 - 00:00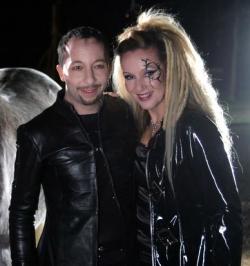 Obvious Jim Steinman references in this years Eurovision song contest as the swiss entry "Vampires are alive" by DJ Bobo does nothing to hide the inspriration from "Tanz der vampire". The arrangement's Ewigkeit-style orchestra is a clear reference and the video is very remenicent of the finale of the musical. Check it out on the official Eurovision.tv site. Apart from these elements, the song is more eurodance than Steinman.
That's a bit different in the Serbian entry. Marijaa's "Molitva" has all the ingredients of a good Steinman arrangement.
Both songs are ranked high with the bookmakers.