Over the top in NY
12/07/2004 - 00:00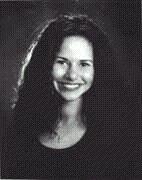 Jekyll & Hyde's Robert Evan and Dance of the Vampires's Mandy Gonzalez will be among the singers interpreting the works of Steinman, whose chartbusters include "Total Eclipse of the Heart," "Holding Out for a Hero" and "Making Love Out of Nothing at All." Steinman's Broadway credits include Footloose (additional songs) and Dance of the Vampires (book, music and lyrics). Show times are 9:30 PM on Jan. 30 and 7 PM on Jan. 31.
Presented by Steven Rinkoff and Tom Lazenby, Over the Top: Songs By Jim Steinman will also feature the vocals of Elain Caswell and orchestrations/piano accompaniment by Steve Margoshes.
Robert Evan, a recent star of Little Shop of Horrors and Johnny Guitar, has appeared on Broadway in Dance of the Vampires, Jekyll & Hyde and Les Misérables. Another recent project was Off-Broadway's The Prince and the Pauper. His tour credits include Les Miz, Jekyll & Hyde and Hello, Dolly! A former UGA football player, Evan has appeared on ABC-TV's "All My Children," and his recordings include "Jekyll & Hyde," "The Civil War," "Cyrano," "The Broadway Musicals of 1940," "The Prince and the Pauper" and the Trans-Siberian Orchestra's third Christmas album.
Mandy Gonzalez starred as Sarah in Dance of the Vampires. She won an Obie Award for her work in the Off Broadway musical Eli's Comin', and was most recently on Broadway in Aida.
Joe's Pub is located within the Public Theater at 425 Lafayette Street. Tickets, priced at $25, are available by calling (212) 239-6200.