More "Over the top"
05/04/2005 - 00:00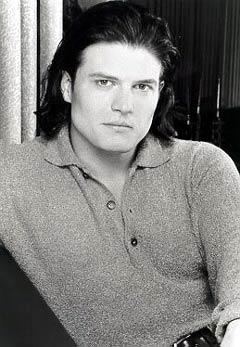 Jekyll & Hyde's Rob Evan and Footloose's Jeremy Kushnier will be featured in a weekend of concerts spotlighting the songs of pop composer Jim Steinman, who also wrote the score for Broadway's Dance of the Vampires.
From June 9-12, the Mohegan Sun's Cabaret Theatre will present Over the Top: Songs by Jim Steinman. Evan and Kushnier will be joined by vocalists Elaine Caswell and Nicki Richards, and the 7:30 PM evenings will also feature Steve Margoshes (grand piano), Alex Skolnick (guitar), Adam Ben (keyboards), Matt Zebroski (drums) and Mat Fieldes (bass).
Jim Steinman's chartbusters include "Total Eclipse of the Heart," "Holding Out for a Hero" and "Making Love Out of Nothing at All." His Broadway credits include Footloose (additional songs) and the aforementioned Dance of the Vampires (book, music and lyrics).
Rob Evan, a recent star of Little Shop of Horrors and Johnny Guitar, has appeared on Broadway in Dance of the Vampires, Jekyll & Hyde and Les Misérables. Another recent project was Off-Broadway's The Prince and the Pauper. His tour credits include Les Miz, Jekyll & Hyde and Hello, Dolly! A former UGA football player, Evan has appeared on ABC-TV's "All My Children," and his recordings include "Jekyll & Hyde," "The Civil War," "Cyrano," "The Broadway Musicals of 1940," "The Prince and the Pauper" and the Trans-Siberian Orchestra's third Christmas album.
Jeremy Kushnier created the role of Ren in Footloose and has also been seen on Broadway as Mark in Rent. His other theatrical credits include Aida, The Rhythm Club and The Who's Tommy as well as the workshops of The Cure, Rooms, Summer of '42 and Joe: The Musical. Kushnier's screen credits include "FX" and "Once a Thief." His solo recording is titled "In Time."
Tickets, priced at $25, are available by calling (888) 226-7711 or by visiting www.ticketmaster.com. For more information, log on to www.mohegansun.com.