Jim Steinman Interview
06/23/2002 - 00:00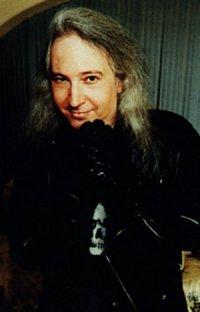 Songwriter Jim Steinman has always thought big. His high school band was called The Clitoris That Thought It Was a Puppy. He wrote a musical about the Vietnam War. And after meeting Meat Loaf, he turned his obsessions with Phil Spector, Peter Pan and Harley-Davidson into the songs that will live forever on Bat Out of Hell. He told VH1 about the ultimate album's epic gestation, and how he put Phil Rizzuto in every single household in Iceland.




VH1: How much of Bat Out Of Hell is a rock opera?



Jim Steinman: It is more my psyche than one concept. I was always so fascinated with the idea of gangs. Peter Pan is nothing but a battle of gangs: Indians, mermaids, pirates, Lost Boys … they're all fighting over turf, which is Neverland. And these boys don't grow up, which is the ultimate rock 'n' roll mythology. Bat Out Of Hell is a mosaic, but if you put it all together it's part of the world of Lost Boys and Peter Pan and Neverland and a place where kids don't grow up. If you interviewed the Lost Boys, they'd each have a song on Bat Out Of Hell.



VH1: Were you trying to make an ultimate album when you made Bat Out Of Hell?



Steinman: I didn't have a goddamn clue what the hell I was doing. I never intended to make records at all. I intended to do film or theater. Looking back at it, Bat Out Of Hell was completely insane. It's seven songs and almost all of them are eight or nine minutes. Most of them were edited down anyway. They were 20 minutes when I wrote them. I was trying to tell great stories and be very theatrical. I've always said, "If you don't go over the top you're not gonna see what's on the other side, so what's the point?"



VH1: Where did the phrase "Bat Out Of Hell" come from?



Steinman: I always start with a title and then work from the title. I listen for everyday phrases because language is so rich. The phrase "Bat Out Of Hell" was either just in my brain or I might have been watching a football game and heard someone say, "Boy, that guy threw that thing like a Bat Out Of Hell." I constructed a story with a world where the night offered pleasures and forbidden secrets, but when the day came he had to leave like a Bat Out Of Hell. Then I thought, "I gotta write the most extreme crash song of all time." One of my favorite records was "Leader Of The Pack" by the Shangri-La's. You heard the motorcycle and it was like a movie. I wanted records to be like movies. I never wanted Bat Out Of Hell to sound like a real thing. What was so great about Phil Spector is he made records where you couldn't imagine the musicians playing. It was like when they enabled the camera to move in movies. It was no longer just a play. It was a movie. It had its own imagination. I thought Bat Out Of Hell should be in that tradition. You shouldn't just think of a band. It should be much more like entering a film.



VH1: Why did it take so many years to make this record?



Steinman: Meat Loaf and I worked almost a year alone in a little rehearsal room with a piano. That was my favorite time. We worked bar by bar on these songs. We treated them like a film or theater rehearsal. Meat Loaf's manager David Sonenberg had the job of trying to get a record deal. That was just horrible. Everyone hated it. We were rejected by about 30 record companies and by about 17 to 20 producers. I love Clive Davis, but his rejection was brutal. He told Meat Loaf, "You have to adapt your singing so you're not belting in this legit Broadway style, because no one likes that anymore. The two of you should go back to the drawing board. There's some talent here, but it's misdirected. If you just listen to pop radio and a few pop singers, I think you'll see what they're going for." I really thought Meat was gonna kill Clive Davis!



VH1: How important is producer Todd Rundgren's part in Bat Out Of Hell?



Steinman: Todd Rundgren is a genius and I don't use that word a lot. He was so instrumental in this being done. He's the only producer who would do it. "Paradise By the Dashboard Light," was 20 minutes when we did it in auditions, with Meatloaf making out with the singer Ellen Foley and Phil Rizzuto's speech - which at the time I would do live, going around the bases like in baseball. Every other producer would see something like that and think, "This is crazy!" Todd saw us audition and he said, "I don't see the problem. Let's go." His attitude was, "It's a load of inflated junk but at least it's funny." He brought all the pieces together and did all the background vocals. Watching Todd Rundgren create background vocals has got to be one of the most thrilling experiences you can ever have in music. It's as exciting as if you got to watch Mozart compose. He did complex melodies that intertwined with counterpoints. Everyone was terrified to admit they couldn't, they didn't have a clue what to sing. I think he made it that complicated for perverse fun.



VH1: What was the atmosphere at the recording sessions like?



Steinman: The sessions were in Woodstock, N.Y., in Bearsville Studios, which was Todd's studio. They were really hard for Meat Loaf. I spent a lot of time with Todd and Roy Bittan, the pianist, working on the arrangements and the music, which Meat Loaf really wasn't involved in. Meat Loaf would be in the corner while we were recording. He didn't know what to say. I remember he finally got up the nerve to leave the corner and come up to Todd. Todd went, "Yes, what do you want?" Meat Loaf said, "Well, I was just thinking this part here, you could do it like Motown R&B." Todd said, "Yes, we could. But that would be wrong if we did, so why don't you go back to the corner and let us make your record." He didn't take it well. That was one of the nights he tried to kill himself. Todd was brutally efficient. He mixed the whole record in one day, from 4:00 PM to 4:00 AM, and it was one of the wildest things I've ever seen. But we ended up remixing it and it took about two months. It was like that when he took the record to be mastered. It was a drive-thru mastering place, like Burger King, called Stone. He handed it through the window to the receptionist and she said, "What do I do with this?" He said, "Make it sound good." And he walked away.



VH1: Did he think your idea for the motorcycle sound on "Bat Out Of Hell" was a bad idea?



Steinman: We had that whole song down and it was brilliant. I think Todd felt it was all over. But I was like, "Where's the motorcycle?" He says, "Oh, you want a motorcycle. A thousand background vocals, a million guitar solos, a ten-minute song … and you want a motorcycle." "Yeah, I want a motorcycle. Do you have motorcycle sound effects?" He says, "No. I'll do it with my guitar." He went over to his guitar rack and said, "Let's see, motorcycle … here we go." He goes, "I forgot to ask you. Is it a Yamaha, a Kawasaki, or a Harley Davidson?" I said, "Harley-Davidson." "I thought so. Why did I even ask?" He goes and adjusts three buttons on his guitar rack and did the motorcycle with his guitar. You hear it rev up, you hear the motor, you hear the fire coming out of it, and you hear it do a wheelie. I thought he was going to stop for gas.



VH1: Didn't Todd help fund the Bat Out Of Hell project?



Steinman: Todd started doing the record without a record company, basically for his Bearsville label. So he funded the record. Certainly Todd covered the first $75,000, and probably more after that. That's why it was so catastrophic when the record was finished that Warner Bros. turned it down. All of a sudden Meat Loaf's manager David Sonenberg calls me and says, "There's a guy named Steve Popovich." He used to run A&R at Epic, and he had this little company they gave him when he left A & R called Cleveland International. Popovich said, "All I had to hear was the introduction to 'You Took The Words Right Out Of My Mouth.' It's the best introduction I've ever heard." It was assumed that we would sell 10 copies in Cleveland. Bat Out Of Hell became huge overseas before America. It's the first American record, I think, that sold something like five million copies overseas before it even sold 400,000 or so here. We played Toledo and I had water from the plumbing dripping on my head. The next day we flew to Australia and were met in Melbourne by about 10,000 fans. We had a convoy of Hell's Angels that took us to the hotel from the airport. A week later we're back in Dayton, Ohio with urine coming down on my head. It's gone 50 times platinum in Reykjavik. Every home in Iceland has 10 copies of Bat Out Of Hell!