"Garbo" is not forgotten
10/21/2006 - 00:00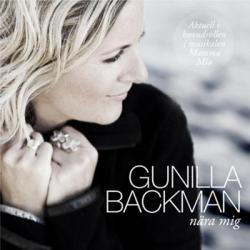 It's been almost 4 years since "Garbo the musical" closed on Oscarstetern in Stockholm, but the show is far from forgotten. Many people are wishing that this show would get a second chance. One of these is the shows star Gunilla Backman, who has recently recorded the song "Et enkelt liv" on her new album "nära mig". Earlier this year she performed songs from "Garbo" at Stockholms postalmuseum's exhibit about Greta Garbo.
This year Backman won the prestigious Guldmasken award for her role as Donna in the popular musical "Mamma mia" and decided it was time to release her first solo album.
We asked Gunilla a few questions about "Garbo the musical":
Naked Wire: What did you think about the musical and you role as Greta Garbo ?
Gunilla: I loved playing the part of Garbo! Her destiny and life moved me somehow. The music is wonderful i think! The manuskript could be worked on and the direction of the piece. To be more about her as a person.
Naked Wire: Do you have a favourite song from the musical ?
Gunilla: I loved all the songs, but "Nothing"(Inget), "Life no place to hide in"(Kan man fly från livet) and "A simple time"(En enkel tid) are favourites. I have just recorded "A simple time" on my new Album
Naked Wire: What do you think was the reason for the shows failure in Stockholm ?
Gunilla: Several things...Difficult for a new piece to break through, people mixed it up with another musical the same year that was about Garbo wich wasn´t so good..,the rewiews in the big papers was not so good. It was an expencive produktion.
Naked Wire: Do you think that the musical will ever get a second chance ?
Gunilla: I think a produktion in the future will be done. Just a matter of time!
Thanks to Gunilla Backman and let's hope she's right.
On Gunilla's website there's even a videoclip from the musical.
Category
Garbo the musical