Final curtain for Garbo
12/15/2002 - 00:00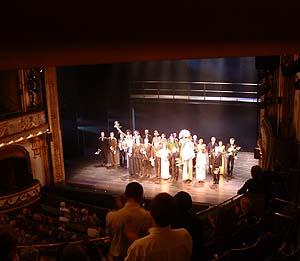 Much like the legendary acress,last night "Garbo-the musical" turned it's back on Sweden.Or is it the other way around?
After months of bad reviews and low sales ending in financial disaster, then company threw the towel in the ring with the last performance Saturday.
In a bitter attack in the national media, the cast had accused the critics of not realizing the effect their bad reviews, maintaining that the show wasn't perfect,but not bad at all.Judging from the audience reactions in the half empty theater, they're right.
Time will tell if the show will be set up in London or Broadway.
Category
Garbo the musical