Burton will direct Batman musical
09/04/2002 - 00:00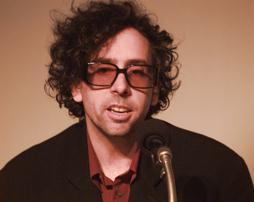 Batman: The Musical is coming to Broadway! The director of the 1989 and 1992 film versions, Tim Burton, will helm Warner Brothers' multimillion-dollar theatre extravaganza. According to The New York Post, the studio sealed the deal last week, after Burton had several meetings with author David Ives and composer Jim Steinman.
Steinman said, "We're thrilled he's [Burton] going to do it. David and I floundered around for a year trying to figure out how to musicalise Batman. Then we looked at Tim's original movie and thought, 'that's it.'"
Steinman also said Burton "has already got a list of 20 designers from all over the world he wants to talk to about the production."
The plan is to open out of town in 2004 and arrive on Broadway in 2005. The budget's still being worked out but it's reckoned a Batman musical would cost at least $15 million. In addition to Batman and Robin, the musical will feature the characters The Joker and Catwoman.
Category
Batman the musical