Batman of the Opera
09/04/2002 - 00:00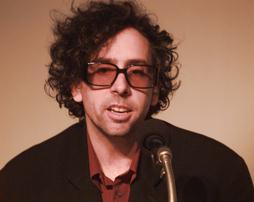 It's been reported that Tim Burton is to go back to the Batcave and direct a musical version of Batman.
The news was revealed by composer Jim Steinman, who rather aptly penned the Meatloaf hit, Bat Out Of Hell.
Speaking to the NY Post website, he said Burton "has already got a list of 20 designers from all over the world he wants to talk to about the production."
The show is expected to make its Broadway debut in 2005 and to feature Robin, The Joker and Catwoman as well as Batman.
Cult would like to offer the following casting suggestions - Darren Day as Batman, Adam Rickett as Robin, Brian Blessed as The Joker, and Jane McDonald as Catwoman. Should go down a storm.
Category
Batman the musical