Starmitez Press Release
03/04/2003 - 00:00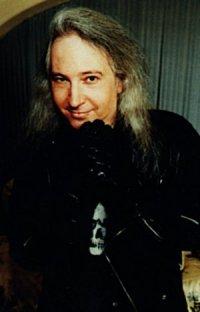 We'd like to invite you to an extraordinary evening of entertainment. Mathew Morrison ("Hairspray"), Mandy Gonzales ("Dance Of the Vampires"), Doug Storm ("Batboy" and "Vampires"), Joye Ross (Dance Of The Vampires), John Hill (Hairspray), Tyler Maynard (Mamma Mia), Kim Cea (MAC Award Winner, Smokey Joes Cafe), Alaina Reed (TV's "227," and "Sesame Street"), and a phenomenally talented group of Broadway veterans will be performing songs and scenes from the new musical STARMITEz--based on the original 'STARMITES', first produced on Broadway in 1989, but now totally rewritten and reborn.
STARMITEz creates an outrageous mix of Pop Broadway, Hip Hop, Boy Bands, Girl Groups, and Rap while conjuring up the sci fi worlds of Spielberg and Lucas, with a touch of inspiration from J.R.R Tolkein and C.S. Lewis.
STARMITEz tells the story of Eleanor, a rebellious and reclusive teenager who is mysteriously thrust into the Website World of favorite comic book. In Innerspace, she discovers that she is the legendary Milady, a teen superhero who must team up with the Starmites to save the Universe from the forces of evil. Standing in her way are a colorful assortment of Bowie-esque villains including the delightfully flamboyant Diva, the Queen of Innerspace and her Banshee warriors--Destiny's Child-ish sirens with a ravenous hunger for Boy Bands. With the help of hip-hop heartthrob Space Punk, Eleanor ultimately finds her strength within and defeats her foes.
To make reservations please call (212) 757-0788.