Meatloaf and Jim Steinman To Make Bat Out Of Hell III
04/28/2003 - 00:00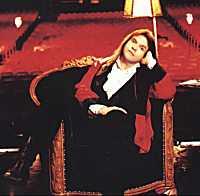 Steinman has confirmed that he and Meat will work together again and put together a Bat Out Of Hell 3 album for sometime in 2004. While the Steinman news is good news for Meatloaf fans it is somewhat contradictory to Meatloaf's recent statement that he was going to give up music after his next world tour.
Meatloaf is about to head out across the US, then into Europe with an Australian tour planned for the third leg of his world travels. He announced just weeks ago that the tour is somewhat of a farewell to fans after which he plans to concentrate on his acting career. (He was in Fight Club, Wayne's World, Spice World and the Rocky Horror Picture Show).
The new Meatloaf album "Couldn't Have Said It Better' debuted at #4 in England today. The 'Bat Out Of Hell' album, originally released in 1977 has now sold more than 30 million units.
However, that is not the only Bat Jim Steinman is working on. He has signed on to write the music for the stage show 'Batman The Musical' to be directed for the stage by Tim Burton.
Burton has had the Broadway musical planned for some time. Originally it was to debut in 2001 but they now expect to cast in 2004 and premiere the show on Broadway in 2005.
By Paul Cashmere