MTV's Musical Version of "Wuthering Heights," With Jim Steinman Songs, to Air in September
07/10/2003 - 00:00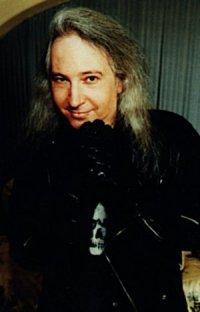 The new MTV musical adaptation of Emily Bronte's novel, "Wuthering Heights," featuring the music of Dance of the Vampires and "Bat Out of Hell" composer Jim Steinman, will air in September, the cable network announced July 8.
Shooting for the "music-driven tale" was completed (in Puerto Rico) in May. Steinman also serves as executive producer for the upcoming MTV release.
Following up their updated hip-hop musical version of "Carmen" (which starred Destiny's Child singer Beyoncé Knowles), MTV gives the Bronte classic a modern take. Young film and television stars Erika Christensen ("Traffic"), Mike Vogel ("Grounded for Life"), Chris Masterson ("Malcolm in the Middle"), Katherine Heigl ("Roswell") and Johnny Whitworth ("Empire Records") are set to star.
Suri Krishnamma directs the work written by Max Enscoe and Annie de Young. MTV Original Movies vice president Maggie Malina will serve as executive in charge of production. Malina stated, "We have a tremendous cast of established talent along with some new fresh faces who we are confident are poised to be the stars of tomorrow."
MTV's "Wuthering Heights" will retell the story of siblings Cate (Christensen) and Hendrix (Whitworth) who live with their nonconformist father in an old lighthouse known as "The Heights." The family unit is disrupted when father Earnshaw takes in a homeless musical talent Heath (Vogel).
The Bronte tale has undergone musicalization previously in the John Farrar-Tim Rice musical Heathcliff, the Bernard J. Taylor musical Wuthering Heights as well as Bernard Herrmann's opera with the same name.
Composer Steinman is best known for his epic rock songs including Meatloaf's "Bat Out of Hell" album, Air Supply's "Making Love Out of Nothing at All," Celine Dion's "It's All Coming Back to Me Now" and Bonnie Tyler's "Total Eclipse of the Heart," which was featured in last season's short-lived musical Dance of the Vampires.
-- By Ernio Hernandez, 08 Jul 2003