Lloyd Webber release "Gold"
06/23/2002 - 00:00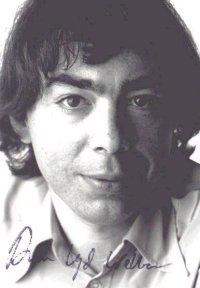 The most successful composer in theater history -- from "Cats," the longest-running show of all time, to "The Phantom Of The Opera," whose cast album is the best-selling of all time -- Andrew Lloyd Webber is the toast of Broadway.



Now his biggest hits and best-loved songs spanning 30 years and their greatest performances from stars such as Barbra Streisand, Madonna, Sarah Brightman, Michael Crawford and Charlotte Church are brought together on "Andrew Lloyd Webber Gold: The Definitive Hits Collection" (Decca Broadway/UTV Records, a division of UME), released May 7, 2002. Also featured is a previously unreleased track -- Brightman's rendition of "Whistle Down The Wind" from his production of the same name. Each of the 18 selections has been newly digitally remastered.



Lloyd Webber's first success, 1968's "Joseph And The Amazing Technicolor Dreamcoat," was based on a Biblical story. A later roadshow starred Donny Osmond, and on "Gold: The Definitive Hits Collection," he's heard singing "Any Dream Will Do." His next hit was also Biblical, 1971's "Jesus Christ Superstar," with "Superstar" (performed here by Murray Head with the Trinidad Singers) and "I Don't Know How to Love Him" (Yvonne Elliman). In 1976, "Evita," based on Argentine heroine Eva Peron, yielded "You Must Love Me," an Oscar winner when performed by Madonna in the film, "Don't Cry For Me Argentina" by the original Evita, Patti Lupone, and "Oh What A Circus," sung by Mandy Patinkin.



1981's "Cats," based on T.S. Eliot's whimsical poems, starred Betty Buckley singing "Memory." Quite different was 1985's "Requiem," whose "Pie Jesu" is heard here by Church. In 1987 came "The Phantom Of The Opera," starring Crawford and Brightman; the duo singing the title song, Crawford "The Music Of The Night" and Brightman "All I Ask Of You." Streisand reprises its "As If We Never Said Goodbye." "Aspects Of Love" in 1989 featured Michael Ball, who crooned "Love Changes Everything." The 1994 adaptation of the Billy Wilder film "Sunset Boulevard" spotlighted Glenn Close and Alan Campbell, who sing "The Perfect Year."



Brightman, the ex-Mrs. Lloyd Webber, has continued to give voice to his work, including her duet with Jose Carreras, "Amigos Para Siempre (Friends For Life)," for the 1992 Barcelona Olympic Games, and the aforementioned "Whistle Down The Wind." Lloyd Webber's latest, 1998's "Whistle Down The Wind," spun off "No Matter What" from Boyzone as well as "The Vaults Of Heaven" from Tom Jones and Sounds Of Blackness.



No other composer of his generation has scored as many popular hits as Andrew Lloyd Webber -- and the best of them take curtain calls on "Gold: The Definitive Hits Collection."