The old Meat vs. Jim debate
04/04/2013 - 10:26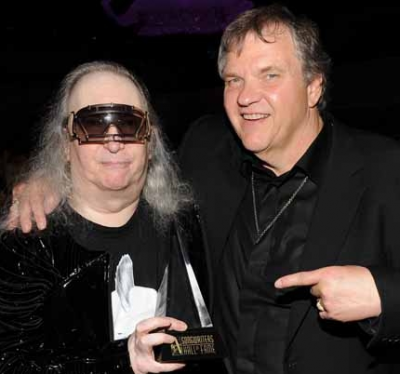 Just as the relationship between Jim Steinman and Meat Loaf at various time have been rocky, even to the point of lawsuits, the topic of Meat Loaf have always be a hot issue between Jim's fans. Who's is responsible for the success of "Bat out of hell"? Would Jim be anything without Meat and vice versa. Should Meat Loaf be performing Jim's songs when his voice isn't what it used to be ?
 The term "Meat bashing" is often used to describe the reactions aganst Meat Loaf. In the past I have not been joining in the Meat bashing, inf fact I'm one of the few steinfans who would admit to liking Meat's verison of "Left in the Dark". That is until one evening in the summer of 2008 when I had the displeasure of seeing Meat Loaf live in Hillerød, Denmark. That was when I went over to the dark side. This was not the songs Jim wrote I heard up there. Meat's voice is what it was we all know that, but he wasn't even trying to hit the right notes. If Jim considers his song to be his children then what Meat did to them was child abuse. Maybe the tour was too long and he had nothing left to give ?
Meat Loaf was a great singer and his legacy to the music world will stand forever and now that he is going his last tour and I hope for him and his fans, that he make an effort to go out with a bang and not repeat that disaster. Jim's songs are jems and they deserve to be treated with respect.