Meat's tour kicks off well
04/06/2013 - 11:42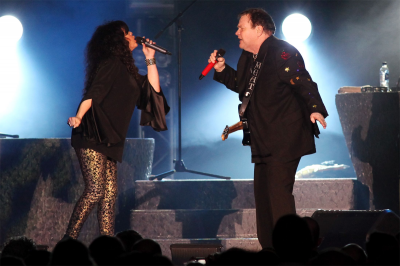 Last night Meat Loaf kicked of his farewell tour in Newcastles metro radio arena and by the look of it he's off to a good start. Newcastle's Chronicle Live gave Meat's concert a positive review, while at the same time slamming the concerts in 2007 and 2010 which seems to prove that the 65 old rock-veteran is giving us his best this best this time around.
The whole review can be found here: http://www.chroniclelive.co.uk/whats-on/music/review-meat-loaf-newcastl…
Below is a video from the concert of Meat singing "For crying out loud" and considering that it's one of the most of the difficult song for him to sing, he does a decent job. He can't hit the high notes, but he gives us his best and as the reviewer from the above review states "I defy anyone to show me a performer who at the age of 65 gives more energy and puts more heart in to his show than Meat Loaf".
Looks like Meat decided to go out with a bang.