Meat rocked Skive
06/05/2005 - 00:00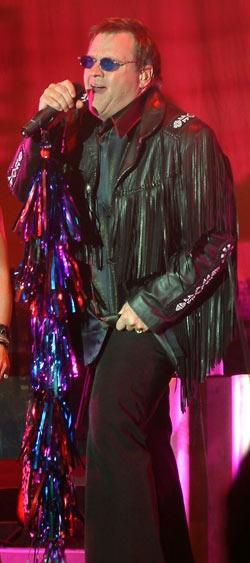 Meat Loaf closed the 3 day festival Skive Beachparty on Saturday with an almost all Steinman set. This was his first performance in Denmark in 10 years and therefore also my first Meat Loaf concert. I guess I didn't think it would be worth travelling abroad for. I was wrong. These guys rock ! My best concert ever and I've been to some good ones in my time. Let's face it : Meat's voice isn't what it was in the 70's, but the guy kicks ass on stage. I was especially please with his effort on "bat out of hell". It's does help him that he's got a fantastic band to back him up. Patricia Russo is amazing on stage.
The set consisted of songs from Bat 1&2 and Deadringer, 3 covers and, most surprising, the song "If it ain't broke,break it" from the MTV movíe "Wuthering Heights". As the intro to that song Meat sang something i didn't recognise.It was a ballad with a possible title of "It hurts,only when i feel". Tracklist.
Whore
Life is a lemon (and I wan't my money back)
Out of the Frying pan (and into the fire)
Black Betty
Dead Ringer for love
You took the words right out of my mouth
Only when I feel/If it ain't broke
All Revved up with no place to go
Paradise by the dashboard light
I'd do anything for love
Bat Out Of Hell
Mercury Blues
There had been some negative comments on the festival message board about the decision to sign Meat Loaf, but the crowd was very enthusiastic and I was surprised to see how well people knew the song.
Thanks to Skive beachparty and Meat Loaf & co for a fantastic evening.