Meat Loaf's final revenge ?
08/17/2008 - 00:00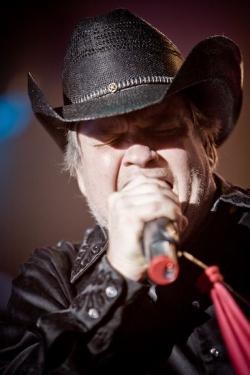 Even though i was still mad at Meat Loaf for doing "Bat 3" without Jim, I couldn't resist buing a ticket when Meat Loaf was playing 30 km away in Hillerød. Before leaving for the concert I managed to catch the reviews from the previous concert in Kolding, which weren't very positive and claimed the big guy couldn't sing. I though that, it was old news and that Meat usually tries and gives a good show, but I was soon to learn that the review was not accurate. It was way to nice.
Meat's performance was so grotesque that I left after 4 songs. Instead of singing he just walked back and forth on stage grunting somtething incomprehensible like a big gorilla and the few times he actually tried to sing, it was certainly no melody Jim has ever written. I was shocked, not just over Meat Loaf, but also that the band, the only good thing there, would actually be a party to somthing like that. Among the crowd was more headshaking than applause. Other than opening song, which I did not know, I heard 3 Steinman tunes ; "If it ain't broke", "Out of the frying pan" and "Life is a lemon" before leaving along with a lot others, but the trip to the car was so long, that I couldn't avoid hearing him ruining "Bad for good".
I don't why Meat Loaf would do somthing like this, because no way would he think this was ok himself. Maybe he's just that hard up for cash or maybe after 30 years of strained relationship with Jim Steinman, this is his ultimate revenge. To travel around Europe trashing his songs ?
Gaffa gave him 2 stars. For what ?
There have (again) been talks about Jim collaborating with Meat Loaf, but please Jim, never work with this idiot again !