Meat Loaf Sues Over 'Bat Out Of Hell'
06/06/2006 - 00:00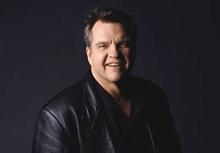 Meat Loaf has sued songwriter Jim Steinman and manager David Sonenberg over trademark rights to "Bat Out of Hell," asking for more than $50 million.
Meat Loaf, whose real name is Michael Aday, claims that Steinman wrongfully registered the phrase as his trademark in 1995. Steinman wrote the title song and other compositions on Meat Loaf's 1977 "Bat Out of Hell" and 1993 "Bat Out of Hell II: Back Into Hell" albums, which have cumulatively sold more than 50 million copies worldwide, according to the complaint. Meat Loaf claims he contributed lyrics to the song, which he recorded and performed.
Meat Loaf has used the phrase "bat out of hell" extensively for the past 29 years in connection with his recordings, videos, tours and merchandise, the complaint alleges. He claims that Steinman has not used the mark, but nonetheless registered it in 1995 as owned by Steinman's Bat Out of Hell Inc. with the U.S. Trademark Office. Trademark rights are based on actual use of a mark in connection with goods or services to identify their source, with federal registration providing additional legal protections.
The complaint, filed May 28 in federal District Court in Los Angeles, alleges that "out of nowhere," Steinman applied for a federal trademark registration but never objected to Meat Loaf using the phrase until a recent falling out.
According to the Meat Loaf camp, they offered Steinman a position to produce and write on the upcoming album "Bat Out of Hell III: The Monster Is Loose," which will be released in October. Says executive producer Winston Simone, "Along with Jim's lawyer, we had negotiated by far the best producer agreement that we had ever seen. Unfortunately, Jim decided not to sign the agreement or accept the very substantial advance."
Since then, Steinman and his representatives have approached Meat Loaf's labels, Universal and Virgin, falsely asserting trademark ownership and threatening litigation, Meat Loaf's representatives say. Steinman and Sonenberg used the trademark rights "as the basis of a campaign to undermine and interfere with" Meat Loaf's concert, album, tour and contracts with others, the complaint alleges.
The suit asks the court to declare who owns trademark rights, seeks damages in excess of $50 million for interfering with Meat Loaf's contractual relationships with his labels and for an injunction stopping further use of the mark by Steinman.
"Meat Loaf will not be bullied by anyone. He will continue to use the title 'Bat Out of Hell' in any way he wants," says his attorney Louis "Skip" Miller in Los Angeles. Steinman could not be immediately reached for comment. Sonenberg declined to comment.