Meat Loaf Sues Jim Steinman Over Ownership Of Trademark Rights
06/13/2006 - 00:00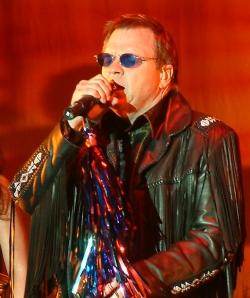 Meat Loaf Sues Jim Steinman Over Ownership Of Trademark Rights To "Bat Out Of Hell"
While it may not have the same cache as the battles waged over ownership of the Pink Floyd or Guns N Roses name, Meat Loaf and Jim Steinman are set to do battle over who owns the trademark rights to "Bat Out Of Hell."
As a team, Meat Loaf and Steinman have met with great success; on their own, they have struggled mightily. Since the 1977 release of Bat Out Of Hell, Meat Loaf and Steinman have used "Bat Out Of Hell" as their way of identifying their collaborative work. On his 2005 summer tour, Meat Loaf raised expectations for a third reunion with his erstwhile companion by performing the Steinman penned "Only When I Feel" and announcing that it would be on Bat Out Of Hell III. However, such anticipation will be for naught: Steinman rejected an offer to produce and write on Bat Out Of Hell III, opting instead to threaten litigation over use of the "Bat Out Of Hell" trademark he registered in 1995.
With the album slated for an October release, Meat Loaf has filed a declaratory judgment action in Los Angeles, California asking a Federal court to determine the ownership rights to the trademark as well as seeking $50 million in damages for interference with his contractual relationships. Like Gordon Gecco said: "What's worth doing is worth doing for money."