Meat Loaf Endures Ticker Surgery
11/26/2003 - 00:00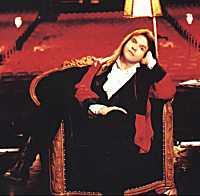 Meat Loaf underwent heart surgery in a London hospital last week after being diagnosed with a condition that causes an irregular heartbeat, his record label announced Tuesday.
The husky rocker, who collapsed on stage last week, had an angiogram (called a catheter ablation) to restore his heartbeat to normal on Friday at the Wellington Hospital in St. John's Wood, London.
He was discharged on Saturday and is recuperating at a private location.
The Loaf, real name Marvin Lee Aday, wiped out at London's Wembley Arena on November 17 during a sold out performance. Doctors who treated the singer at Northwick Park Hospital said he was suffering from exhaustion due to a "prolonged viral infection."
At the time, a rep from his label said the Loaf's condition was "not life-threatening."
But subsequent tests showed the entertainer was suffering from Wolff-Parkinson-White syndrome, a condition which causes an irregular heartbeat and can lead to dizziness and fainting, according to his label.
A message purportedly from the Loaf on his official fan Website said, "Many people are born with this condition and can live their whole lives without ever knowing it is there. Mine appeared to have remained quiet until now."
As for his recovery rate, the singer said, "the prognosis is excellent as the procedure's success rate is over 95 percent."
Meat Loaf said he hoped to resume his U.K. tour later this weekend with his cardiologists approval. The Texan's label said details on his condition and rescheduled tour dates would be forthcoming after further tests this week.
The 52-year-old rocker, who's also starred in flicks such as Fight Club and The Salton Sea, is touring to promote his new album Couldn't Have Said It Better.