Greed out of hell
05/25/2006 - 00:00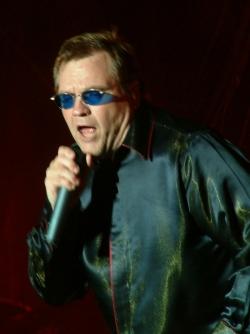 When Jim Steinman and Meat Loaf in 1993 decided that it was time to release a sequel to the succesful "Bat out of hell" they both told the press that the title was chosen ti signify that they were workeing together again for the first time since the first "bat".The album "Bat out of hell 2 - Back into hell" was produced and written by Jim Steinman, so when talk began about a third Bat-album naturally we expected that it would be a collaboration between Jim and Meat, but it seems that Meat had decided to release "bat out of hell" without Jim, but produced by Desmond Child and James Michael.
Meat Loaf might have some trouble getting the rights to use the title, as Jim Steinman have registered "bat out of hell" as a trademark and is prohibiting Meat from using the title. A court case will now decide if the album will be allowed to use the title "Bat out of hell 3" or not.
Meaf Loaf is determined to call the album "bat out of hell" even though his old reason to call it that, is not valid. Rumour has it that the song list will include "Bad for good" which Meat once swore he'd never record.
I guess values and priciples go only so far in the big land of greed.