Rando: Auberjonois to Star with Crawford in Dance of the Vampires on Bway
06/23/2002 - 00:00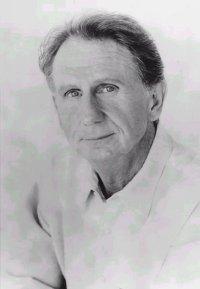 The much-rumored casting of Rene Auberjonois in upcoming Broadway production of Dance of the Vampires has been confirmed by the musical's director John Rando in an interview with Playbill On-Line. The actor will join previously reported star Michael Crawford and young leads Max von Essen and Mandy Gonzalez in the show set to begin previews at the Minskoff Theatre Oct. 14 and open Nov. 21.


"It's really amazing to be working with Michael Crawford. He's such a consummate professional. We're building a terrific cast around him," boasted Rando about the show's performers who will go into rehearsals in August. Auberjonois, as Rando confirmed, has been cast in the role of the absent-minded Professor Abronsius. As for the remainder of the ensemble, Rando added, "We're still filling out the cast."



Auberjonois won a Tony Award for his musical debut in Coco and has garnered nominations for his turns in The Good Doctor, Big River and City of Angels. He is also known for his television roles as Clayton Endicott III on the comedy "Benson" as well as his 7-year stint as shapeshifting Constable Odo Ital on "Star Trek: Deep Space Nine."
Category
Dance of the vampires