Julia Out Of Vampires
07/29/2002 - 00:00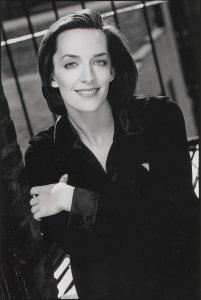 Julia Murney has dropped out of the upcoming Broadway production of Dance of the Vampires, a production spokesperson confirmed to Broadway.com.



Murney is perhaps best known for her Drama Desk-nominated turn in the Manhattan Theatre Club production of Andrew Lippa's The Wild Party. She also appeared in the off-Broadway musicals A Class Act and Time and Again. Despite the fact that she already appears on RCA Victor's Broadway Divas recording, Dance of the Vampires was to have marked the Murney's Broadway debut. She was expected to play Magda, a maid who receives a deadly bite, inDance of the Vampires.



Set in Lower Belabartòkovitch, Transylvania, Dance of the Vampires, follows Count Von Krolock, a 19th century vampire whose passion is to win the soul and body of a beautiful 18-year-old virgin, Sarah; but, his un-deadly intentions are upset when a vampire killer arrives. The tuner features music and lyrics by Jim Steinman and a book by David Ives, Steinman and Michael Kunze.



Dance of the Vampires, directed by John Rando and choreographed by John Carrafa, is set to star Michael Crawford, Max von Essen, Mandy Gonzalez, René Auberjonois, Ron Orbach, Liz McCartney, Mark Price and Asa Somers. The new musical is scheduled to begin performances at the Minskoff Theatre on October 14 with an official opening on November 21. No replacement for Murney has been announced.



Category
Dance of the vampires