Jim Steinman on "Batman" and "Dance of the Vampires"
11/21/2002 - 00:00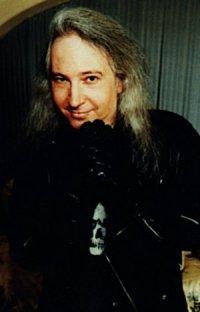 Rock composer Jim Steinman has a whole lot of musicals in him, and their running theme seems to be a certain species of blind, flying mammal.
The first Steinman musical to come to Broadway will be "Dance of the Vampires," based on Roman Polanski's movie "The Fearless Vampire Killers" and beginning previews Oct. 14. The show, in its original German version, has been a cult hit in Europe since it premiered in 1997; it's still packing in audiences in Stuttgart.
"Dance of the Vampires" includes one of Steinman's best-known songs, "Total Eclipse of the Heart." That song, a big hit in its 1983 incarnation sung by Bonnie Tyler, originally grew out of an idea for another vampire musical, "Nosferatu," which never materialized.
Steinman is also well-known as the writer behind Meat Loaf's 1977 record "Bat Out of Hell" and its 1993 sequel, two concept albums based on Steinman's long-cherished plan for a rock and roll musical about Peter Pan, which he calls "Neverland."
Steinman still has hopes for "Neverland," but before that can come together, he has to finish work on what must be the mother of all bat musicals, "Batman," slated for Broadway in 2005.
"It's about 70 percent done," says Steinman of the new show based on the legendary DC Comics character. "But it's got a lot of work to do. Tim Burton's directing it, and he'll change a lot."
Film director Burton ("Beetlejuice" and "Edward Scissorhands," among others) will make his first Broadway venture with a property he knows pretty well: he directed "Batman" (1989) and "Batman Returns" (1992).
"The musical is very similar to the first movie," Steinman reports. "Very dark and wild, with some very anarchic comedy.
"I do notice I'm doing only bat things," he admits. "I don't know what that signifies."
Category
Dance of the vampires