Doug Storm in Vampires
06/23/2002 - 00:00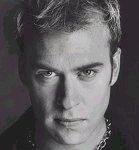 Well, you've heard all the rumors, and now it's official! Doug has been cast in the upcoming Broadway production of Jim Steinman's Dance of the Vampires, scheduled to begin previews at the Minskoff Theatre in October, with an opening night on November 21.
Michael Crawford (The Phantom of the Opera) headlines the production, with Max Von Essen (Jesus Christ Superstar) as Alfred and Asa Summer (Hedwig and the Angry Inch) as Herbert.
In addition to covering the roles of Alfred and Herbert, Doug gets to rock the house with a Steinman gem called "Carpe Noctem" -- or, "Seize the Night," which will be recorded on an all-star album featuring (among others) Mary J Blige, Bono, Bette Midler, and Michael Crawford. Watch for the album: it should be on the shelves by the end of the summer!
Category
Dance of the vampires