No "Bat out of hell" without Jim Steinman
11/04/2006 - 00:00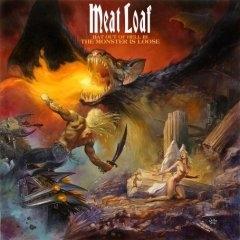 Any real steinfan wouldn't think that it was a real "Bat out of hell"-album without Jim and it seems critics agree:
Showbuzz:
"But Steinman had a smaller role on this record — partly due disagreements that led to a lawsuit over the "Bat Out of Hell" name, partly due to reported health problems — and that's part of the problem. The album lacks the cohesiveness as the previous ones"
Canoe.ca:
"The problem: Composer Jim Steinman, the mad scientist behind the music, didn't want to play (and reportedly tried to stop Meat from using the Bat title). Undaunted, Meat dug up some old Steinman cuts (like the Celine hit It's All Coming Back to Me Now), grafted songwriter and producer Desmond Child on to the project, and stitched together tunes by Diane Warren, Nikki Sixx and Marti Frederiksen. But none of them manages to replicate Steinman's juvenile humour, Broadway melodies and cinematic grandeur."
--
"But ultimately, Meat's Monster is an ugly monstrosity that should never have been brought to life. "
Baltimore Sun:
"Though several of Steinman's songs appear on the new album, he wasn't involved this time. And his absence is sorely missed. Though the previous Bats were certainly calculated in a sense, the albums felt more inspired."
Ekstrabladet:
"..suffers severely from the ansence of master mind Jim Steinman who didn't want to play an active role"
Blog critics:
"Apparently Jim Steinman didn't have much to do with this album, as Meatloaf is reduced to covering Celine Dion to get some Steinman action."