Rob Evan to be part of the Dream Engine
02/02/2006 - 00:00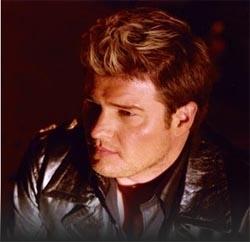 Broadway regular Rob Evan will be part of the new musical evening The Dream Engine, Songs by Jim Steinman, which will be presented in February and March at Joe's Pub.
The Joe's Pub concerts will feature new and classic songs from the Steinman catalogue. Vocalists for the Feb. 12 and 13 and March 24 and 25 concerts will include Evan as well as Adrienne Warren, Elaine Caswell, Nicki Richards and Neal Coomer. Show times are 9:30 PM Feb. 12, 13 and March 25 and 7 PM on March 24.
The band for The Dream Engine comprises Steve Margoshes on piano, Alex Skolnick on guitar, Adam Ben-David on keyboards, Matt Zebroski on drums and Nathan Peck on bass.
Jim Steinman's chartbusters include "Total Eclipse of the Heart," "Holding Out for a Hero" and "Making Love Out of Nothing at All." His Broadway credits include Footloose (additional songs) and Dance of the Vampires (book, music and lyrics).
Rob Evan, star of Little Shop of Horrors and Johnny Guitar, has appeared on Broadway in Dance of the Vampires, Jekyll & Hyde and Les Misérables. Another recent project was Off-Broadway's The Prince and the Pauper. His tour credits include Les Miz, Jekyll & Hyde and Hello, Dolly! A former UGA football player, Evan has appeared on ABC-TV's "All My Children," and his recordings include "Jekyll & Hyde," "The Civil War," "Cyrano," "The Broadway Musicals of 1940," "The Prince and the Pauper" and the Trans-Siberian Orchestra's third Christmas album.
Joe's Pub is located within the Public Theater at 425 Lafayette Street. Tickets, priced at $25, are available by calling (212) 239-6200 or by visiting www.telecharge.com.