Garbo ticket info
06/23/2002 - 00:00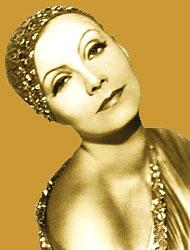 Tickets for Garbo will be released this Tuesday (the 12th) at 9 am CET. The premiere will be on the 18th of September, but the public can only get tickets for the 19th. If I understood things right the first season will last until the 15th of December.



Tickets can be bought at www.ticnet.se.



www.garbothemusical.com is the official site I think (but it hasn't got much info).



The line-up looks really good with several of the best musical artists Sweden has =)
The music is written by Jim Steinman and Michael Reed. Script and lyrics by Warner Brown (although they are translated into Swedish by Py Bäckman and Klas Östergren). Director is Scott Faris.
Category
Garbo the musical