"GARBO-the musical" opens in Stockholm
06/23/2002 - 00:00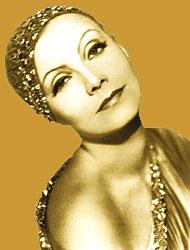 A new musical about the life of legendary swedish moviestar Greta Garbo is opening in Stockholm this fall. The musical is directed by director Scott Faris, known for directing the hit-musical "Chicago".The music is composed by Jim Steinman and Michael Reed, who worked together on both "Tanz der Vampire" and "Whistle down the wind".

Another musical about Garbo is currently running in Stockholm called "Garbo and Gilbert" starring swedish badgirl Regina Lund, but producer Mikael Hellqvist, is not worried about the competition: "We have a newly written musical of high quality",he says.

The premier of "Garbo-the musical" is September 18th in Oscarsteatern in Stockholm.
Category
Garbo the musical