Report: Tim Burton to Direct Musical of Batman
08/30/2002 - 00:00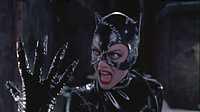 For the director of the new musical version of Batman, the show's producers have turned to the man who turned the comic strip character into a film franchise in the first place: Tim Burton. So reported the New York Post Aug. 30. Burton will be working with composer Jim Steinman and librettist David Ives, who have long been attached to the project.



This is the first major news on the project since April 1999, when news came out that Warner Brothers was developing a musical version of "Batman."



Time Warner, who owns the rights for the caped crusader, had been aiming to place Batman: The Musical on Broadway by early 2001. In late 1999, Ives' representative at Writers & Artists told Playbill On-Line that a "big big project" such as Batman would likely take "two more years to get on."



Burton directed the original "Batman" as well as its first sequel "Batman Returns." Two more editions, directed by Joel Schumacher, followed. Burton's other credits include "The Nightmare Before Christmas" and "Edward Scissorhands."



The Post said the team hoped to get the musical an out-of-town tryout by 2004, with a Broadway bow to follow in 2005.



Composer Steinman, of Meatloaf's "Bat Out of Hell" fame and lyricist of Andrew Lloyd Webber's Whistle Down the Wind, is writing the score and lyrics. Steinman's Dance of the Vampires is due on Broadway this fall.
Category
Batman the musical