Recent Meat Loaf interview: "I'm already getting demos for 'Bat III' from him (Jim Steinman)"
07/25/2003 - 00:00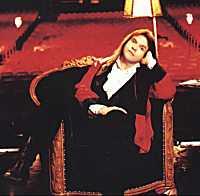 That '70s column ...
It's perhaps the most grandiose, bombastic, melodramatic - and multiplatinum and Grammy Award-winning - series of rock pseudo-operas in history.
Meat Loaf and writer Jim Steinman's partnership led to 1978's "Bat Out of Hell," which went on to sell 30 million copies worldwide. Meat Loaf's powerful, passionate voice served as the messenger for Steinman's over-the-top mini-dramas, which treated teen angst in terms of Wagnerian excess. The production on "Paradise by the Dashboard Light," "Two Out of Three Ain't Bad" and "You Took the Words Right Out of My Mouth" made Phil Spector's "wall of sound" look like a white picket fence.
In 1993, Meat Loaf once again worked with Steinman and recaptured the magic. "Bat Out of Hell II: Back Into Hell" continued the original's story line and duplicated its thunderous sonics, propelling it and the single "I'd Do Anything for Love (But I Won't Do That)" to No.1.
"Couldn't Have Said It Better," Meat Loaf's forthcoming album out Sept. 30, is a stylistic cloning of the "Bat" series. He works with a roster of eclectic songwriters, and the compositions sound exactly like Steinman's work, particularly the title track, the driving "Love You Out Loud," the tearjerking "Did I Say That" and "Testify."
Meat Loaf is calling it his best collaborative effort since the original "Bat Out Of Hell."
To promote "Couldn't Have Said It Better," the plus-size singer has embarked on a mammoth world tour, which will last 15 months. He and Cyndi Lauper, who is co-headlining the dates on the U.S. leg, will perform Wednesday night at Universal Lending Pavilion.
After the tour, Meat Loaf planned to devote himself to his rekindled acting career.
"I can't tour like that anymore," he explained recently. "I was on tour from '83 to '91, then '93 to '97. I have to stop. I was planning to make this my last album as well."
But Meat Loaf's rock 'n' roll retirement plans now look premature.
"I got an e-mail from Steinman saying, 'We gotta do "Bat III,""' he said.
"The problem was, my ex-manager was Steinman's manager. For a while, he'd try to keep Jim busy doing other things.
"Last year, Jim finally got rid of him."
Consequently, work begins next year on the final installment of "Bat Out of Hell." Meat Loaf knows no other singer can pull off the humor and theatricality of Steinman's grandly cinematic songs.
"I'm already getting demos for 'Bat III' from him," he said. "I don't want to sound like George Lucas, but Jim always said he thought of 'Bat' in terms of a trilogy. But it's a slo-o-o-w process."