Scandinavian Meat Loaf Reviews
08/17/2008 - 00:00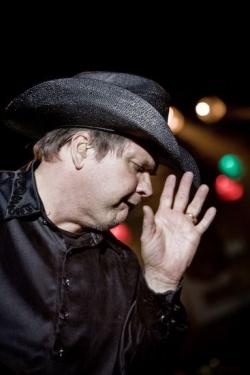 Here's some exerpts I have found online:
"But Meat Loaf's singing... He didn't really sing Jim's melodies but composed his own melodies. Needless to say that Jim's melodies are better. In some way it's the same thing as Lou Reed or Bob Dylan mumbling their old songs live so that the melodies become unrecognizable."
Robert Storm,Helsinki
"Thats right, O stars to Meat Loaf, who in Kolding performed, in any way, the worst concert I ever had the unfortune to witness. The concert was a disaster fra the start and the longer this sorry travesti progressed, the more it turned into the worst insult to a paying audiense in memory"
BT, Kolding (0 stars)
"Meat Loaf anno 2008 seems almost ill the way he limps around the stage whaling a weird one-note singing song after song and seems to have lost all former sense of melody"
Gaffa, Kolding (2 stars)
"It's undignified, it's sad and it's incomprehensible that he continues...He should not be doing this"
Aftonbladet, Linköping (1 star)
"Meat Loaf is like a boxer that goes into the ring, long after his experationdate"
Expressen,Linköping (0 stars)
"The Meat Loaf concert was a sad ending to an othervise perfect season"
Hillerød Posten,Hillerød
"Meat Loaf will never be booked again and I doubt anyone in Europe will after this tour"
The Concertarranger,Hillerød
The verdict is clear: Please quit now, Meat !
""